Initiative #3: Accelerate In-Market Innovation, Join the Ranks of Leading Companies
Key to growth in 2023: Accelerating the velocity and hit rate of new offerings through business prototyping: the practice of accurately testing and iterating proposed business models before bringing them to market, with the core purpose of collecting accurate behavioral data from actual users. Business prototyping has the power to transform challenger brands to leading companies, and position leading companies for outsized growth.
Every industry has been disrupted by better experiences, innovative uses of technology, and reimagined business models. Much of the disruption is driven by entrants with fresh perspectives and nimble operating models. At IA Collaborative, our clients are typically not the entrants, they are the incumbents; the industry leaders. These leading companies, however, have adopted a new-entrant mindset, regularly rethinking orthodoxies and disrupting themselves before someone else does. This approach finds our clients regularly observing new user behaviors, uncovering unique insights, designing differentiated products and prototyping proposed offerings.
These leading companies have embraced the process of continuously asking and deciding upon the Four Decisions of Growth™: (1) Where to play, (2) How to win, (3) What to build, and (4) When to fund. The outcome of this approach is a portfolio of innovation options: A strategic collection of growth initiatives, or investments that collectively address the company's innovation objectives.
In 2023, we are seeing an increased focus from CEOs to get right ideas across that final threshold from "What to build" to "When to fund" — accelerating their in-market innovation. The tool most-commonly employed to accomplish the task? Business prototyping.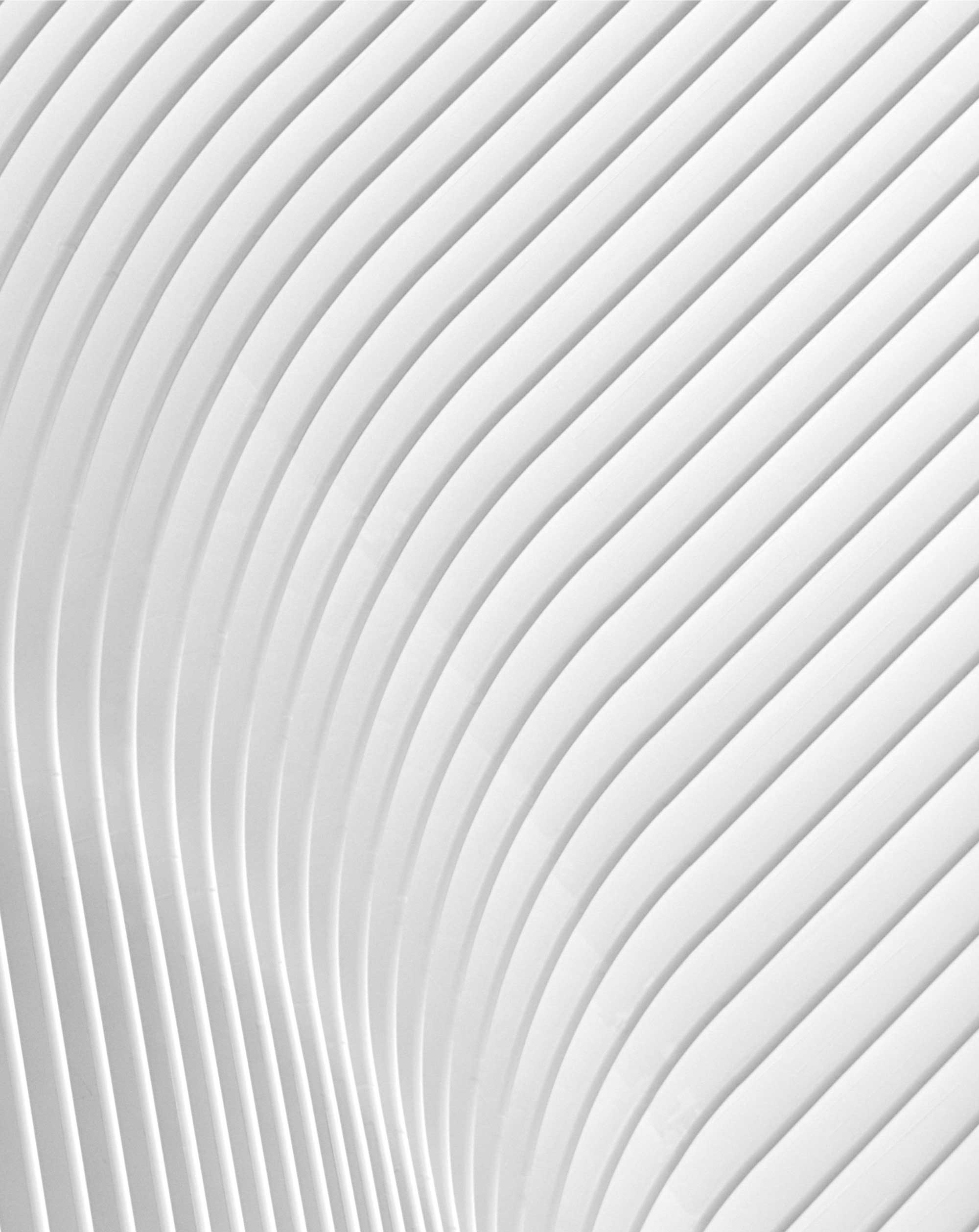 WHY BUSINESS PROTOTYPING IS THE ANSWER
Business prototyping involves creating highly-realistic, end-to-end experiences and business models that are, at the same time, completely agile and pliable. In effect, business prototypes make an envisioned experience as real as possible and position your design team to quickly capture deep insights around every element of the business.
This means entire prototypes are planned and executed before investing the capital required to bring a venture to market.
Business prototyping demonstrates, through a real application, how your theorized business will play out in the marketplace. This provides insights into how to optimize, refine or pivot your proposed offering, as well as what can be considered "data from the future" — a reliable view into the expected performance of your idea once launched.

By leveraging business prototyping, you will:

Reduce the risk of both action and inaction across your innovation portfolio.
Simulate real-to-the-consumer experiences and business models with your in-market prototype to gain essential data from interactions among customers, employees, and partners.
Use your findings as proof points around which ideas have the most merit, so you know where to fund and scale.
Ultimately, you will then take the learnings from your in-market business prototype and transform them into validated business growth strategies.
WHEN YOU KNOW YOU'RE READY FOR A BUSINESS PROTOTYPE
As live enactments of high-potential future offerings, business prototypes serve a critical role crossing that final threshold from most-likely-to-succeed, to most-valuable-product.
By the time you reach the stage of business prototyping, you've already determined…
01 / Where to play: You've aligned on growth priorities an unmet needs in a space you want to pursue.
02 / How to win: You've developed a solid concept for a new offering and developed a business model that you believe in.
03 / What to build: You've designed a fairly detailed version of the product or service, identified the capabilities you need and hypothesized a roadmap toward MVP and future releases.
… but you have critical questions that need to be answered, to make the final decision:
04 / When to fund: You still must validate your:

Business model: Customers' likelihood to purchase and willingness to pay.
Product concept: Satisfaction with the overall experience and specific features.
Operating model: The organization's and its partners ability to deliver.
Business prototyping enables you to dig into what features are most desirable to customers, how users want them delivered, and how both user need and engagement plays out in a real application. This is how you'll build buy-in and move closer to launch.
INNOVATING IN MARKET: CARRIER + THE FUTURE OF SMART, HEALTHY BUILDINGS
As part of the business prototyping process, Carrier tested its Abound air quality system at Truist Park, home of the Atlanta Braves.
IA Collaborative's client, Carrier, is the leading global provider of building and cold chain solutions across residential and commercial applications. Having already earned a placement on Time Magazine's Best Inventions of 2020 for its mobile air purifier, Carrier sought to further expand its value proposition into the attractive $13 billion "healthy buildings market."
The strategy:
Abound, a cloud-native platform and digital product that provides desired real-time insights into building health, performance, and reliability.
When Carrier resolved to bring Abound to market, time was of the essence. Research, design, and co-creation of an MVP would need to be completed in only six months, and the MVP would need to support immediate partnerships and integrate seamlessly with Amazon Web Services (AWS).
Carrier needed to define the offering and develop the digital capabilities and recurring revenue model to make buildings responsive, resilient, and conscious environments that positively influence occupants' wellbeing.
The process:
Prototyping with key vertical customers in the office building space, the educational sector, and the sports and entertainment vertical would enable Carrier to pressure-test and iterate Abound's proposed business model, product concept, and operating model.

Specifically, Carrier sought to understand:

Business model: Customers' likelihood to purchase and willingness to pay.
Product concept: Desirability of the overall experience, as well as specific features.
Operating model: The organizations' and its partners' ability to deliver.
To justify the investment required to launch Abound, Carrier needs to validate the above with a high-level of certainty.
By testing Abound at an Atlanta Braves game, Carrier could gather insights from users ranging from attendees to facilities managers, and then apply these insights to the final design.
The insight:
Business prototyping enables Carrier to collect accurate behavioral data about how users engage with the proposed product — before making that investment.
Business model: By prototyping highly-realistic, yet not-fully-developed software solutions with building owners, operators and tenants, Carrier could determine willingness to pay for the proposed subscription service as a whole, as well as potentially differentiating features like real-time benchmarks, remote access, and virtual device service. This discrete level of understanding is key to defining the system in which Carrier would ultimately invest.
Product model: In prototyping across industry verticals, Carrier could determine the four key areas most important to all facilities managers: (1) Autonomy, (2) Predictive maintenance, (3) System control, and (4) Efficiency and cost savings. These dimensions directly inform Abound's design and product roadmap, shaping everything from user interface to functionality.
Operating model: Business prototyping is an opportunity to pressure-test Abound's open, cloud-native structure. This adaptive operating model would enable Carrier to rapidly introduce new features that meet the unique needs of each class of user: owners, operators, and occupants.
The net product of business prototyping is predictive, behavioral data that reduces risk, and enables in-market innovation. With the necessary data, leadership gains the confidence to launch high-value, new-to-the-company businesses, in this case the Abound SaaS platform.
The future:
For Carrier, Abound means more direct data from a more diverse set of users in their core industry. The Abound strategy extends the breadth and depth of the brand's user insights, leverages real-time user data to more quickly innovate in market, and makes a strategic play in the largely untapped $13 billion "healthy buildings" market.
Opportunities for insights-laden, quality-monitoring services — that tap the power of SaaS and deliver diversified recurring revenue — abound.
The Takeaways
Leading companies adopt a new-entrant mindset by leveraging the Four Decisions of Growth™ to create a portfolio of innovation options.
Through live enactments, business prototyping demonstrates how theorized innovation options will play out in the marketplace.
Business prototyping validates business models, product concepts, and operating models
HOW LEADING COMPANIES ACCELERATE IN-MARKET INNOVATION 
For this initiative, you will design and plan for the live-testing of a "Business Prototype," an output within the "When to fund" growth decision. You will identify participants, select data collection methods, and create stimuli needed to run a realistic simulation of your proposed innovation. The goal is to collect behavioral data that accurately predicts demand. 
To bring profitable innovations to market, faster, incorporate business prototyping into the later-stages of your growth strategy and innovation process:
Identify key users and questions that are critical to success.
Prioritize a mix of quantitative and qualitative research methods.
Organize the questions according to your proposed user experience.
Hypothesize answers to each question and develop the required stimuli.
Finally, design and test your prototype to validate how your users will be attracted to, enter, engage, and exit the business model — and, critically, how you can extend their experience afterward. This "generative loop" of tailored experiences separates challenger brands from leading companies in the innovation space.
Get the Framework
SUCCESSFUL BUSINESS GROWTH STRATEGIES NEED DESIGN + BUSINESS THINKING
In this age of accelerating possible futures and ongoing digital transformation, leading companies must work at the intersection of best-in-class business thinking — which is expected to exist at any high-performing organization — and its critical complement: a human-centered design approach.
Employing and integrating a design approach can amplify and accelerate an already successful business approach. Think of design as a force multiplier to prioritize growth markets, define advantageous business models, build differentiating capabilities, and generate superior, long-term returns.
In effect, design + business thinking optimizes the Four Decisions of Growth:
Decision 1: Where to Play
Decision 2: How to Win
Decision 3: What to Build
Decision 4: When to Fund
With a design mind, you as a digital leader become the missing piece to CEOs achieving their goals.
By applying the Four Decisions of Growth to each of the initiatives outlined in the Pervasive CEO Agenda for 2023, you can confidently place strategic bets, maximize impact, and secure your business's place as a leading company at the forefront of your industry.
Want to Go Even Further?
We work at the forefront of design, envisioning + achieving outsized growth. Join us.